The most rugged board in the forest.
Get the wide, rugged look your project demands with Kodiak, extra-wide brushed spruce boards that offer the allure of the backwoods with unequalled ease. In the forests of Alaska, the Kodiak bear rules the forest, its size and wild disposition a symbol of the hardy elegance of its surroundings. Kodiak by Thermory offers a rugged texture and large size inspired by the ruler of the forest.
Kodiak is part of the Rebel Series: sophistication untamed. The look you want, the stability you need.
Kodiak gives your project the bold allure of the backwoods. Knotted spruce boards provide natural appeal, while their extra-wide size allows for faster installation with fewer seams for a clean, modern feel. The brushed texture means you can see and feel the natural grain of the wood, adding ruggedness without sacrificing the refined look you crave.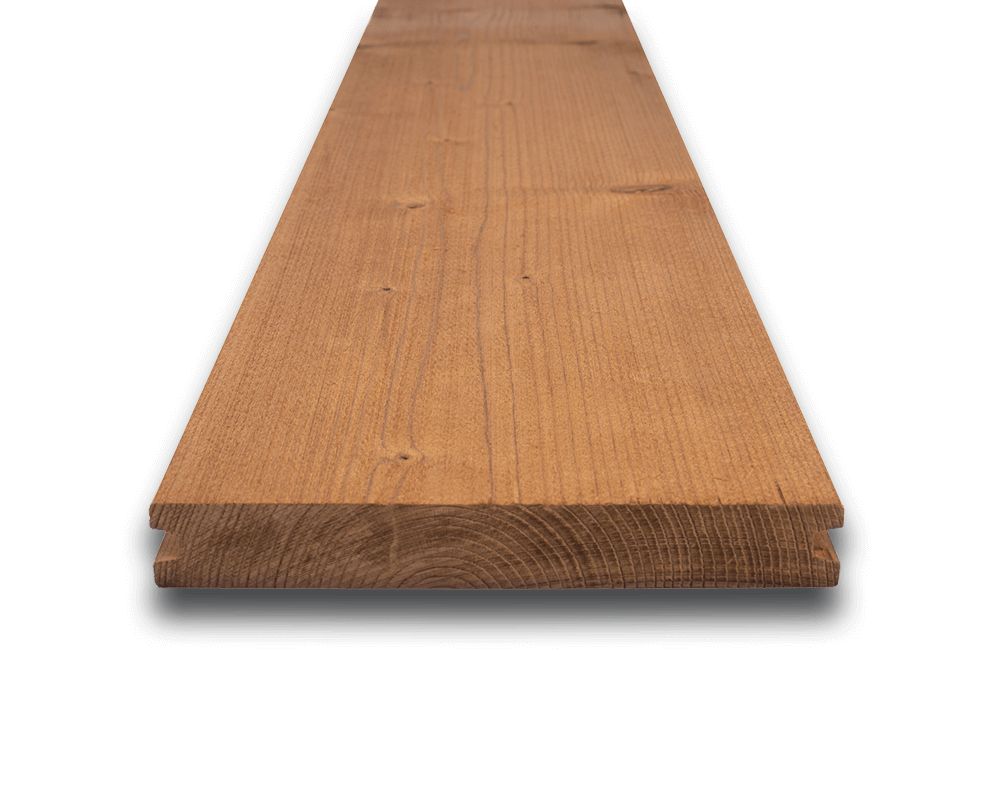 Consistent color. Consistent performance.
The stunning spruce, wide boards, and rugged brushed texture of Kodiak provide a bold back-to-nature look that's bound to be noticed. Unlike other softwood products, Thermory's thermal modification process ensures there's no visible sapwood – just the consistent color of heartwood from edge to edge. Kodiak is so stable, we even recommend installing it with hidden clips.
The durability of Thermory.
Like all Thermory wood, Kodiak is thermally modified using only heat and steam. This process leaves each board modified to the core, offering 25+ years of rot resistance and a high level of dimensional stability. With Kodiak, you don't have to sacrifice performance to get the natural, rugged look you want.
ROT RESISTANT
25+ years of rot resistance
STABLE
Reduced absorbency
TERMITE FREE
No bugs allowed
SUSTAINABLE
Responsibly harvested and chemical-free
Kodiak Spruce Decking offers 25+ years of rot resistance for a long-lasting, rugged aesthetic.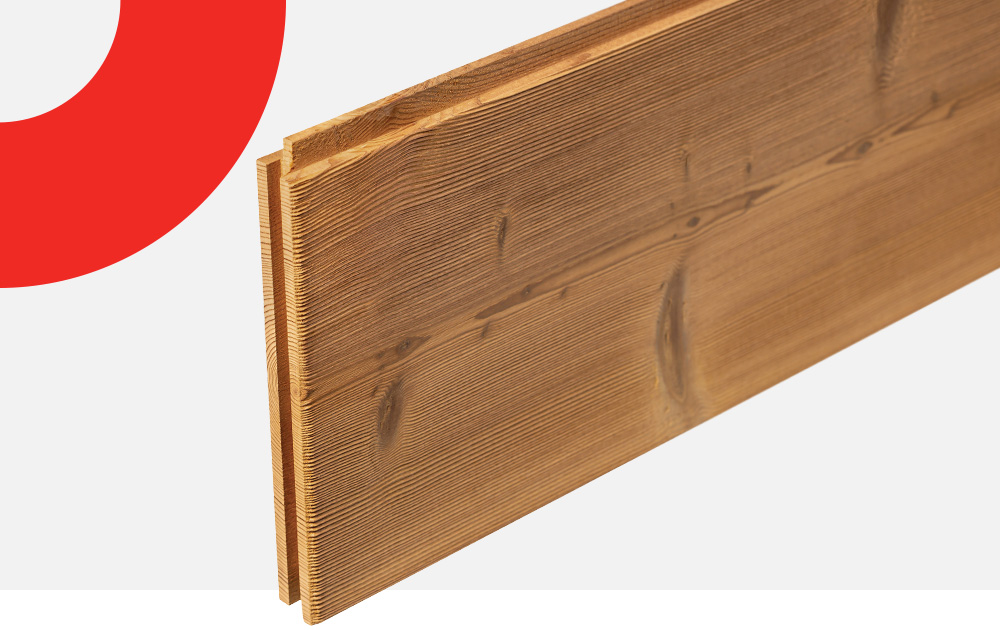 Kodiak Spruce Cladding provides 25+ years of rot resistance for a rugged look with unequalled longevity.
Request free samples of Kodiak to see its rugged beauty for yourself. We're confident that once you're able to see and feel our products for yourself, you'll be as excited as we are about them!